Trading crypto currencies with discipline
Since my start on crypto on 2017 very early I find out how most of us pay very low atention to the amount of risk and how much we usually invest in crypto, its like it separate us from the money aspect, we don't actually feel that crypto is real money, at first this was the case for me but things change since I realize a couple of things one of them is capital preservation.
Trading crypto is very profitable, if you are already in crypto you already know this but if you are not probably you are full of doubts and may think this is a scam or some sort of scheme or ponzi, well the space is full of those but there are legit projects that I focus the most, here a list of those I day trade and those I invest in for several reasons:
Trading
-Bitcoin
-Ethereum
-Chainlink
-AAVE
-Yearn Finance
Usually only trade those with high volume $15m +
Invest
-Bitcoin
-Ethereum
-Celsius Network
-Hive
-Library
-Binance
-Cardano
-Uni
-Beam
-Icon
-Steem
-File Coin
This are some of the main ones I'm currently in, if you look up this projects on coin listing sites like Coingecko.com or Nomics.coms all this projects are well known and their ranking is above #150, I use to invest on new obscure projects nobody knew about them but not anymore, the reason for this is very simple "Capital Preservation".
Capital Preservation is THE RULE that will keep you alive in trading, you cant trade if you don't have capital, every decision that you make affects this rule and is the first thing that you need to put in place before going into a trade or investment
What are my chances this goes right?
What is the braking point when this is a loosing trade/investment?
At what point should I take profits?
These are some of the questions you should already ask yourself before you press the buy button, if you don't have this answers before getting into a project then the chances of it to fail increase because you are not prepare for the emotions that will come if this trade goes sideways or backfires.
Dealing with emotions on trading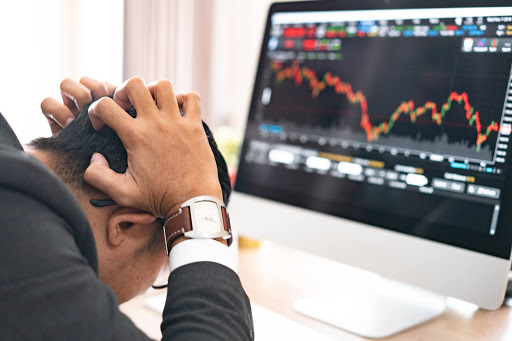 Emotions is the main problem when it comes to trading and this is why you need a plan before getting into a trade so you can be prepare to deal with the feeling of loosing or the euphoria of wining, my best trades have always been those where I do my chart, get into the trade set my take profit and stop loss and don't look back, at that point I don't care if it does 1000x or if it hit my stop loss, some of the things I practice to control my emotions:
-Do exercise every day: this helps me to free my mind, I usually walk about 6 miles
-Avoid over trading: this is when I'm doing well or had a great streak, logoff from the exchange, put away my phone, when you have a good streak of trading you may feel invisible and the market will find its way to make you humble.
-Blog my trading: I keep a notebook with my trading ideas and experiences, I put on paper how I feel and what I need to do to improve my trading or emotions.
-Never invest money you cant afford to loose because then its not trading its a gamble
This are things that I try to practice as much as I can, because at some point everybody brakes the rules but its important that you go back on track and keep practicing proper risk management and control your emotions happiness and sadness as much as possible.
Sometimes I brake my own rules, nobody is perfect and you nobody can win all the trades.
I hope this article helps you and is useful for you.
👇🏻Consider Supporting the channel by using my affiliate links👇🏻
TO START BUYING ALT COINS – CLICK HERE
LINKS:
► Start Trading: https://bit.ly/startaltcointrading
► Start Mining: http://bit.ly/2LPfJly
► HIVE CASINO: http://bit.ly/KRYPTOGAMERS
More of my content
LBRY: https://lbry.tv/@cryptoxicate
Hive: https://peakd.com/@cryptoxicate/posts
Steemit: https://steemit.com/@cryptoxicate/posts
Publish0x: https://www.publish0x.com/@CRYPTOXICATE
Cent.co: https://beta.cent.co/@cryptox1cate
Youtube: http://bit.ly/CRYPTOXICATEYT
Website: https://Cryptoxicate.com
FREE COPYRIGHT MUSIC
Music: https://bit.ly/GREATCREATORMUSIC
.
DISCLAIMER: The information Cryptoxicate.com or its media channels not limited to Twitter, Telegram, Discord, Instagram, Facebook, or any upcoming social media platform or internet search engine results is not financial advice. This information is for informational and entertainment purposes only. Any information provided are only and simple thoughts and opinions, you must not follow any of this thoughts and look for a professional financial advisor since we are not any type of advisors. Dont not get into crypto currencies since its a high risk investment if you do not have the proper guidance and any investment that you made is your own responsibility and no one else.
#bitcoinhalving #bitcoin #ethereum #cryptocurrency #blockchain #crypto #tron #nuls #hive #binance