NOTHING GOES UP FOR EVER – HEX STAKING DAY #003
Its only day #003 of this staking process I have choose, still really not sure if it was the best at all to stake or not, my stake for 7 days was profitable although if compare to just holding HEX Im up +26% since my entry on ETH value, yesterday was +62% up but maybe its too early to say if its or not profitable to stake this long.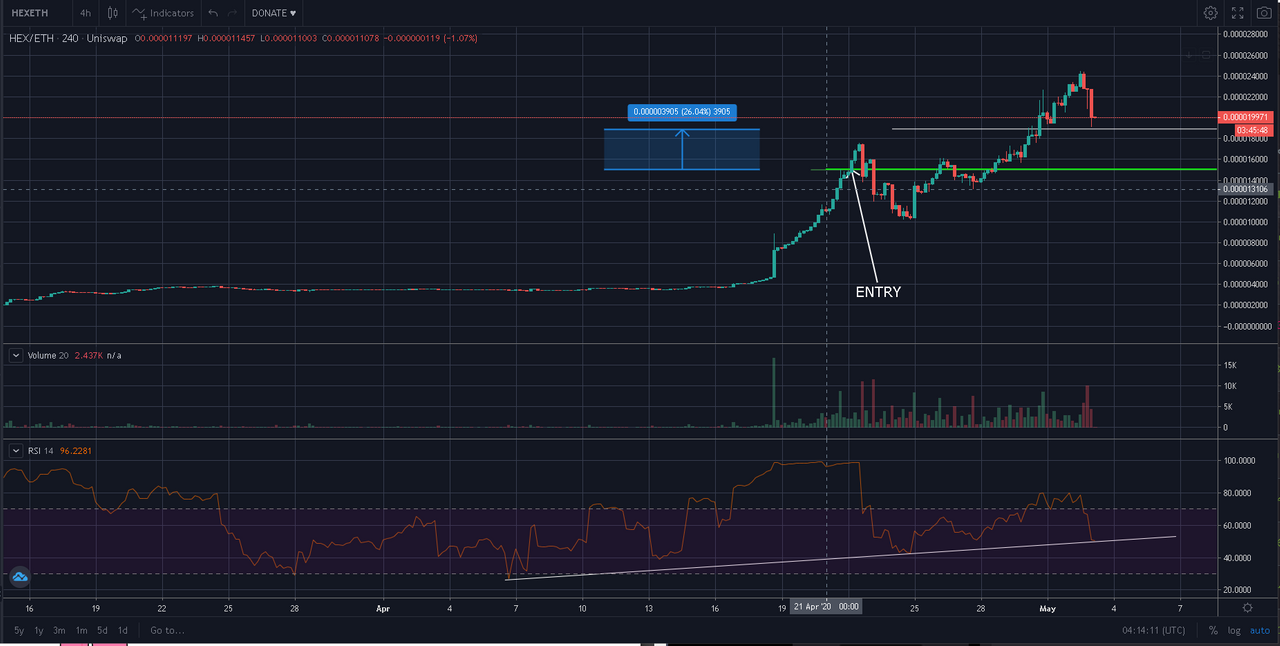 As show on the chart HEX has retrace some after another leg up, since the day of my entry it retrace 24% to then go up +136% in 12 days, its crazy how this coin can move so high and fast, it really scares me one day it all goes down and burn, but thats expected if it happen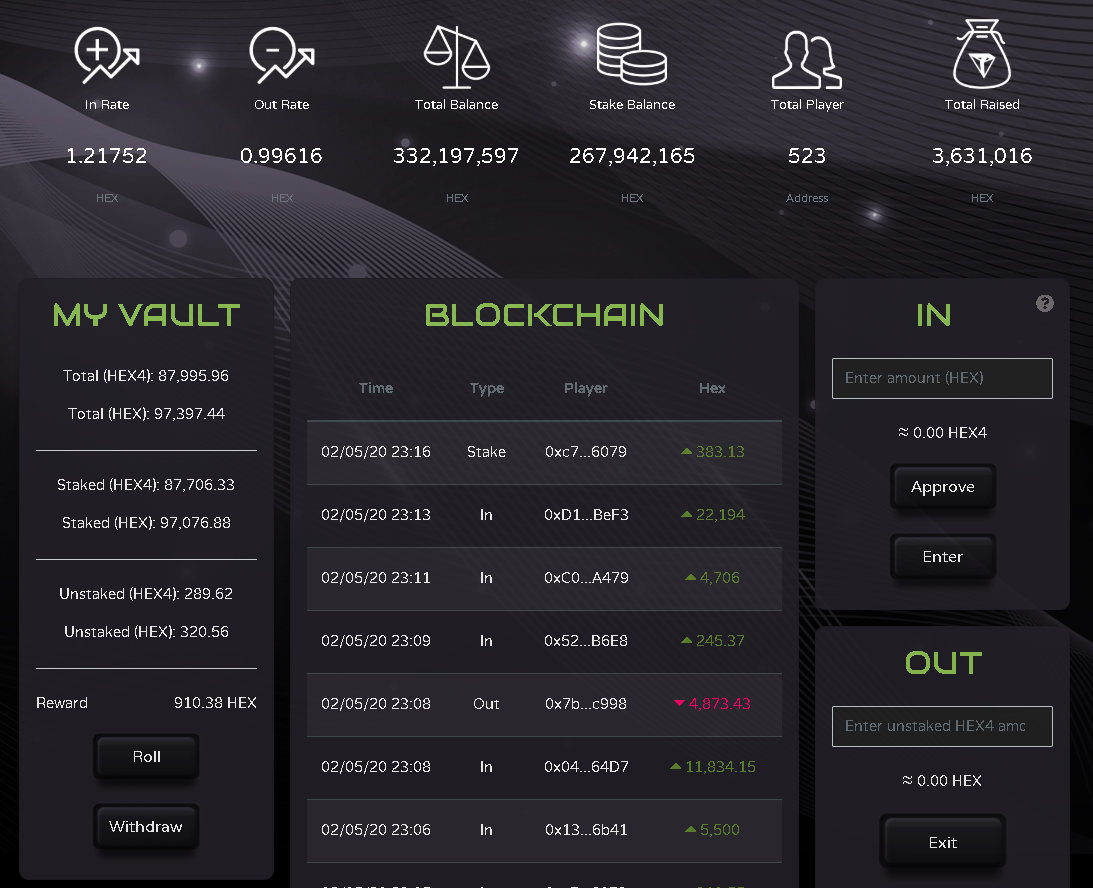 So far I have earn 1230.94 HEX, thats the total amount of HEX since the 365 days stake started, not much but its very early to say if its nor not worth it, the progress of the staking is not even at 1%, Ill keep you posted every day around this hour of how my staking is doing just to document it, this is either very stupid or I will lockup some nice profits.
If you like the content please share and subscribe on any of the social networks below or use any of my referral links from down below.
Good Luck, Thanks
👇🏻Consider Supporting the channel by using my affiliate links👇🏻
125X LEVERATE TRADING BITCOIN – CLICK HERE
LINKS:
► Start Trading: https://bit.ly/startaltcointrading
► Start Mining: http://bit.ly/2LPfJly
► TRON CASINO: http://bit.ly/WINKTRONBET
► STEEM CASINO: http://bit.ly/KRYPTOGAMERS
More of my content
LBRY: https://lbry.tv/@cryptoxicate
Hive: https://peakd.com/@cryptoxicate/posts
Steemit: https://steemit.com/@cryptoxicate/posts
Publish0x: https://www.publish0x.com/@CRYPTOXICATE
Cent.co: https://beta.cent.co/@cryptox1cate
Youtube: http://bit.ly/CRYPTOXICATEYT
Website: https://Cryptoxicate.com
FREE COPYRIGHT MUSIC
Music: https://bit.ly/GREATCREATORMUSIC
.
DISCLAIMER: The information Cryptoxicate.com or its media channels not limited to Twitter, Telegram, Discord, Instagram, Facebook, or any upcoming social media platform or internet search engine results is not financial advice. This information is for informational and entertainment purposes only. Any information provided are only and simple thoughts and opinions, you must not follow any of this thoughts and look for a professional financial advisor since we are not any type of advisors. Dont not get into crypto currencies since its a high risk investment if you do not have the proper guidance and any investment that you made is your own responsibility and no one else.
#bitcoinhalving #bitcoin #ethereum #cryptocurrency #blockchain #crypto #tron #nuls #hive #binance