HEX OUT OF STEAM – HEX STAKING DAY #004
IT WAS BETTER JUST TO BUY AND HOLD
HEX price action is starting to look exhausted and most likely there will be a pull back but I will stay firm about my decision of not reinvesting nor investing more on this project, on this 365 days staking Im far away from profits, although its only day 4 so Im not anxious about it.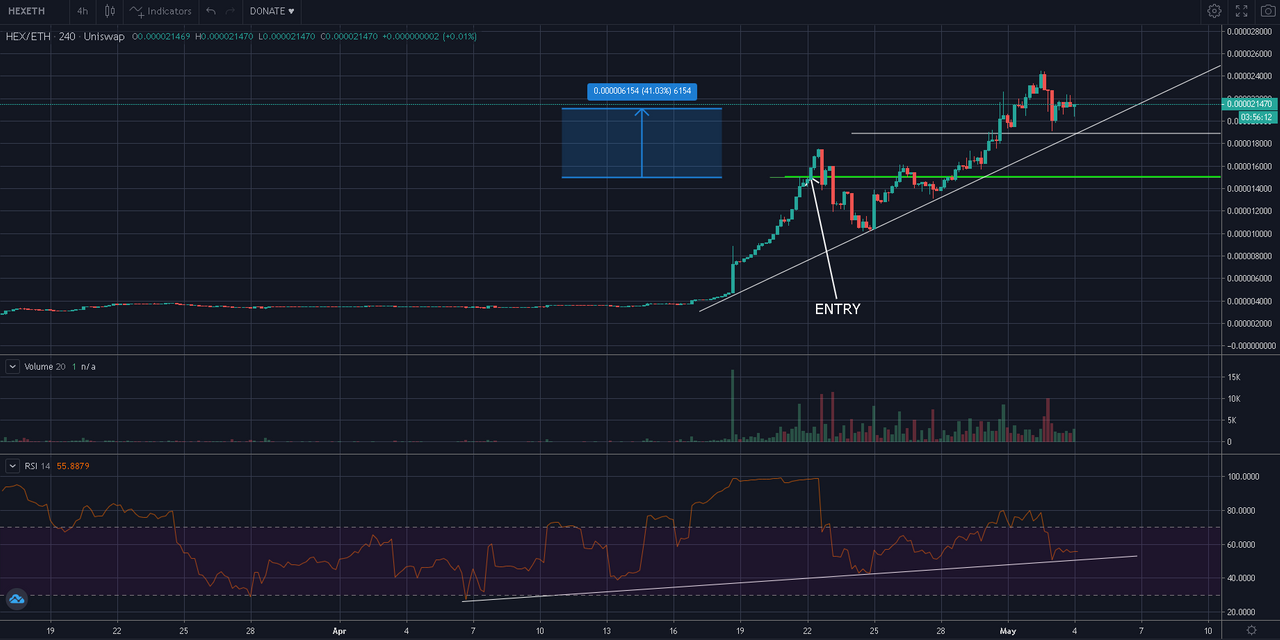 After my entry it would take a 40% retrace for me to still be even and if price drops thats very healthy, same as my previous staking Im on a stage where Im not loosing hope on the "project" although on the price and the staking, Im not getting exactly the amount of tokens I thought I would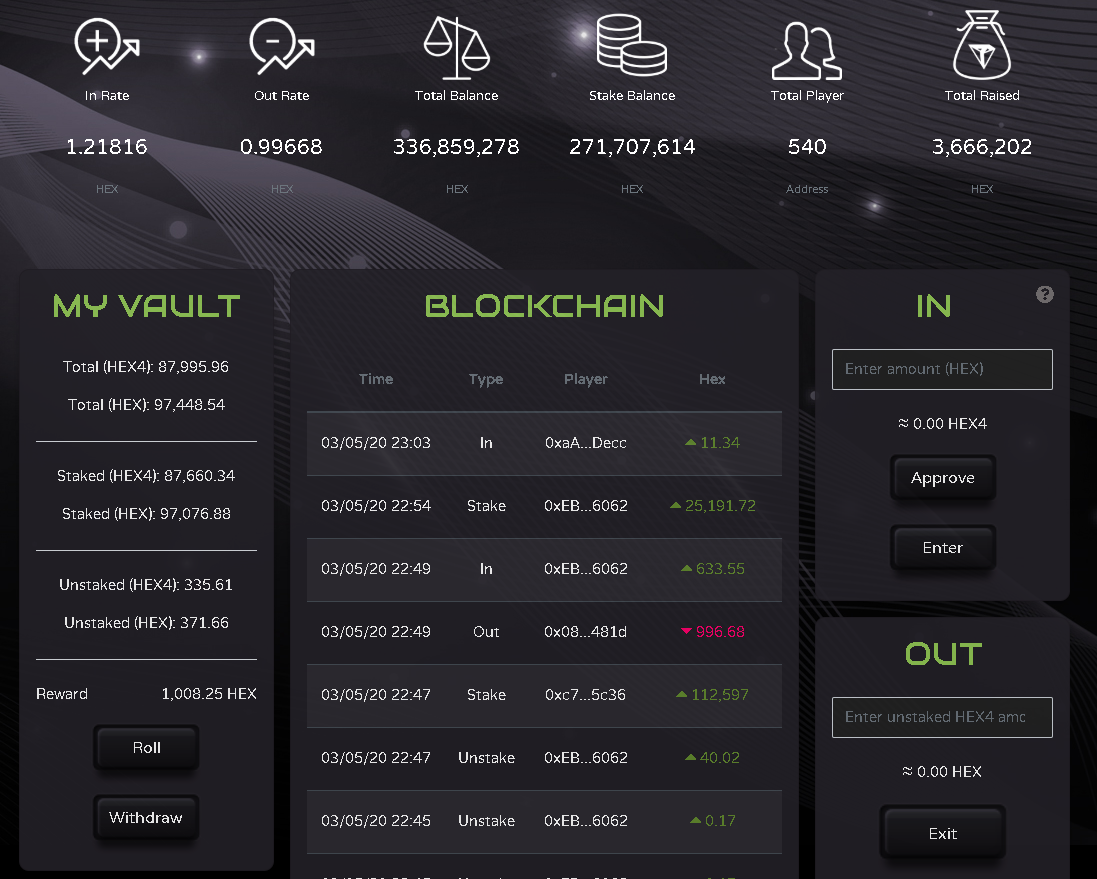 There are three factors that I monitor
Price
Total Players
Total Balance
So far I have receive 1379.91 HEX from this staking, in four days thats only 344.97 a day, very low compare to my previous 7 days stake, I knew this would become a long term race after I got into this 365 days stake for many reasons and probably my rewards will pick up either in the amount of rewards once more ppl get in or in ETH/USDT value, or price will crash and will go to zero, lets see what happens first.
If you like the content please share and subscribe on any of the social networks below or use any of my referral links from down below.
Good Luck, Thanks
👇🏻Consider Supporting the channel by using my affiliate links👇🏻
125X LEVERATE TRADING BITCOIN – CLICK HERE
LINKS:
► Start Trading: https://bit.ly/startaltcointrading
► Start Mining: http://bit.ly/2LPfJly
► TRON CASINO: http://bit.ly/WINKTRONBET
► STEEM CASINO: http://bit.ly/KRYPTOGAMERS
More of my content
LBRY: https://lbry.tv/@cryptoxicate
Hive: https://peakd.com/@cryptoxicate/posts
Steemit: https://steemit.com/@cryptoxicate/posts
Publish0x: https://www.publish0x.com/@CRYPTOXICATE
Cent.co: https://beta.cent.co/@cryptox1cate
Youtube: http://bit.ly/CRYPTOXICATEYT
Website: https://Cryptoxicate.com
FREE COPYRIGHT MUSIC
Music: https://bit.ly/GREATCREATORMUSIC
.
DISCLAIMER: The information Cryptoxicate.com or its media channels not limited to Twitter, Telegram, Discord, Instagram, Facebook, or any upcoming social media platform or internet search engine results is not financial advice. This information is for informational and entertainment purposes only. Any information provided are only and simple thoughts and opinions, you must not follow any of this thoughts and look for a professional financial advisor since we are not any type of advisors. Dont not get into crypto currencies since its a high risk investment if you do not have the proper guidance and any investment that you made is your own responsibility and no one else.
#bitcoinhalving #bitcoin #ethereum #cryptocurrency #blockchain #crypto #tron #nuls #hive #binance