DOWN 13.14% SINCE STARTED TO STAKE – HEX STAKING DAY #003
Its weird how lately Im starting to get hit by the lockdown, before I start talking about anything else lets get to business, currently at day three HEX has been pumping and its crazy the ups and downs but as natural Bear I do think that things are easier to go down than up so this is just such a volatile "asset" that it goes down 10% in the morning and in the afternoon is up again, there the chart for today
.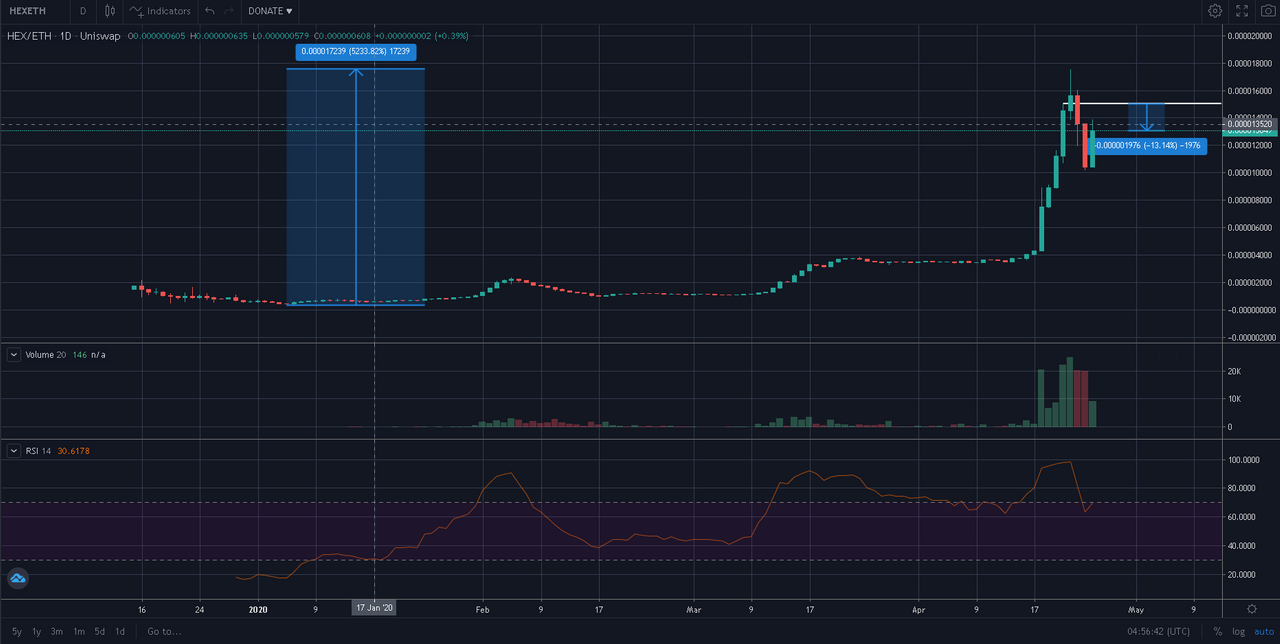 and so far the staking is doing I would say ok but as I mention on my first post the staking is not my goal, its the price that this may go up in the future based on the hype and how this thing is design besides that it seems whales could be behind this, timing this asset would be extremely difficult so my plan is just to ROI and then forget about it, so far I have stake 2805.54 HEX at the moment of this video thats about $7.05 from a $233 investment, so Im probably looking at a $210 in best case but being realistic may take 3 months to ROI and then everything is free unless price goes another 100x up, anyways it is what it is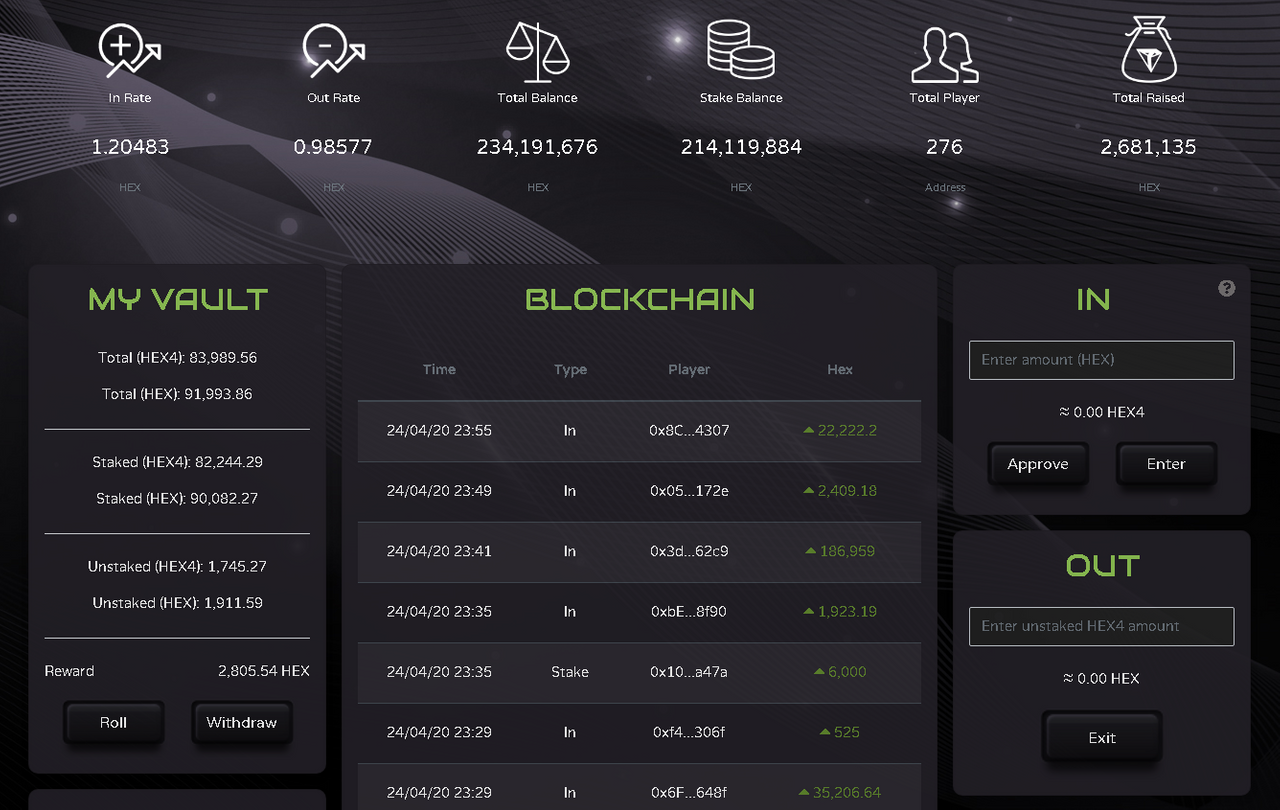 I think I have mention it before but Im not into crypto for the tech, I mean I do like the tech, as an IT crypto is very interesting but when it comes to all this projects and altcoins Im here for the cash because thats what pay my bills and bring food to the table, I WOULD NOT RECOMEND YOU TO GET INTO THIS PROJECT, its extremely volatile making it more than EXTREMLY RISKY so most likely you will get burn if you get in.
If you like the content please share and subscribe on any of the social networks below or use any of my referral links from down below.
Good Luck, Thanks
👇🏻Consider Supporting the channel by using my affiliate links👇🏻
LINKS:
► Start Trading: https://bit.ly/startaltcointrading
► WINK: http://www.winktoken.com
► TRONTOPIA: http://bit.ly/TRONTOPIA
► KRYPTOGAMERS: http://bit.ly/KRYPTOGAMERS
► Start Mining: http://bit.ly/2LPfJly
More of my content
LBRY: https://lbry.tv/@cryptoxicate
Hive: https://peakd.com/@cryptoxicate/posts
Steemit: https://steemit.com/@cryptoxicate/posts
Publish0x: https://www.publish0x.com/@CRYPTOXICATE
Cent.co: https://beta.cent.co/@cryptox1cate
Youtube: http://bit.ly/CRYPTOXICATEYT
Cos.TV: https://cos.tv/channel/18528113144276992
Website: https://Cryptoxicate.com
Podcast
Spotify: http://spoti.fi/CRYPTOXICATESPOTIFY
Anchor.fm: https://anchor.fm/cryptoxicate
Music: https://bit.ly/GREATCREATORMUSIC
DISCLAIMER: The information Cryptoxicate.com or its media channels not limited to Twitter, Telegram, Discord, Instagram, Facebook, or any upgcomming social media platform or internet search engine results is not financial advice. This information is for informational and entertainment purposes only. Any information provided are only and simple thoughts and opinions, you must not follow any of this thoughts and look for a profesional financial advisor since we are not any type of advisors. Dont not get into crypto currencies since its a high risk investment if you do not have the proper guidance and any investment that you made is your own responsability and no one else.